PUPIL MANAGEMENT
In Bendemeer, we believe in providing a caring and conducive learning environment for our pupils where they enjoy learning, where they are given affirmation and encouragement, where they feel confident of themselves and give their best. We provide them with opportunities through various programmes: 
School-based Key Programmes
Assembly Talks
Weekly Assembly Talks are conducted by School Leaders, Staff and Partners on safety aspects, environment issues, healthy lifestyle and personal well-being.  
Weekly Story-telling
Teachers conduct weekly story-telling on Character and Citizenship. Pupils are exposed to a wide genre from fictional to non-fictional and also learn more about the history of Singapore. Values are taught as the stories unfold.  
Experiential Week
Experiential Week is conducted for P1-6 pupils which includes, Motivational Talks by SAC Members and Ex-students, learning journeys and integrated lessons across departments. The Experiential Week package also includes aspects of character development where pupils take part in activities to develop their character.  
Induction Programme for New Pupils
An induction programme is provided for every new pupil who comes to our school at any time of the year. The school Administrative Manager, School Counsellor and Form Teacher together with the new pupil and his buddy will be involved in this programme. This programme ensures that every new pupil feels welcomed to the school and his needs are being looked into.   
_ _ _ _ _ _ _ _ _ _ _ _ _ _ _ _ _ _ _ _ _ _ _ _ _ _ _ _ _ _ _ _ _ _ _ _ _ _ _ _
Provision of support for pupils with emotional/ behaviour/ financial needs
1. Weekly Form Teacher's Guidance Period (FTGP) lessons are conducted by our teachers to teach SE competencies and school values to pupils. 
2. Preventive Education through Assembly Talks to raise awareness amongst pupils on dangers of Drug Abuse/Gangsterism and promote cyber wellness/social interaction. 
3. Pupils with special needs and emotional/behavioural needs are referred to our AED Learning and Behaviour Support and/or AED Counselling for guidance and support.
4. Financial assistance are provided for needy pupils. 
5. A wellness programme for at risk pupils to promote Behavioural and Emotional Engagement towards School (BEES) is provided through our BEES Club. This is a holistic programme targeted at pupils with various challenges. The programme encompasses mentoring, sports & wellness and lifeskills lessons.
The main aims of BEES are as follows: 

To help create a supportive living environment
To identify and explore the behavioural issues and stressors
To accept increased responsibility for healthy living
To develop self- awareness and gain confidence
To identify and examine key skills for healthy growth and development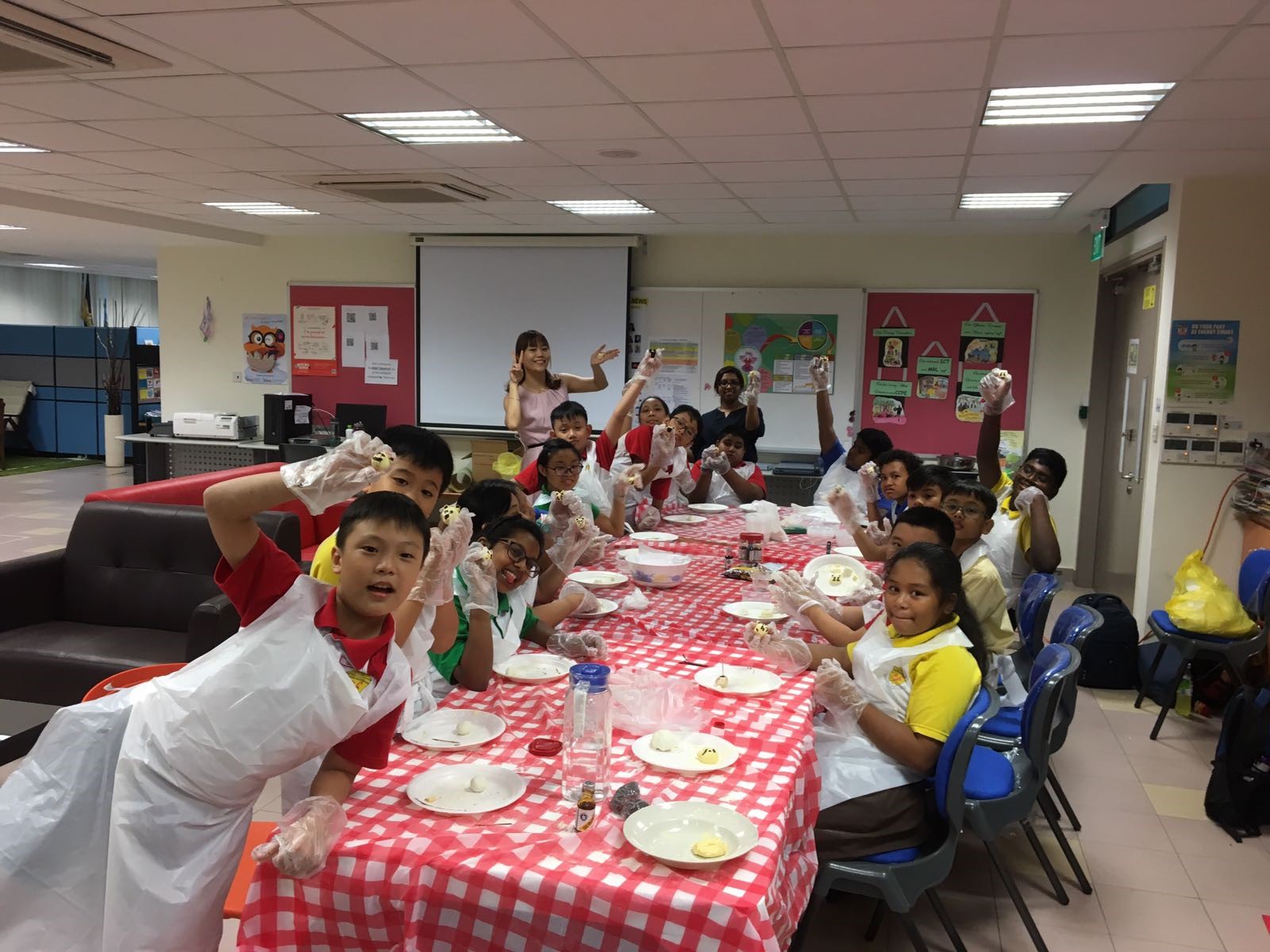 Pupils from the BEES club were eagerly making their dumplings.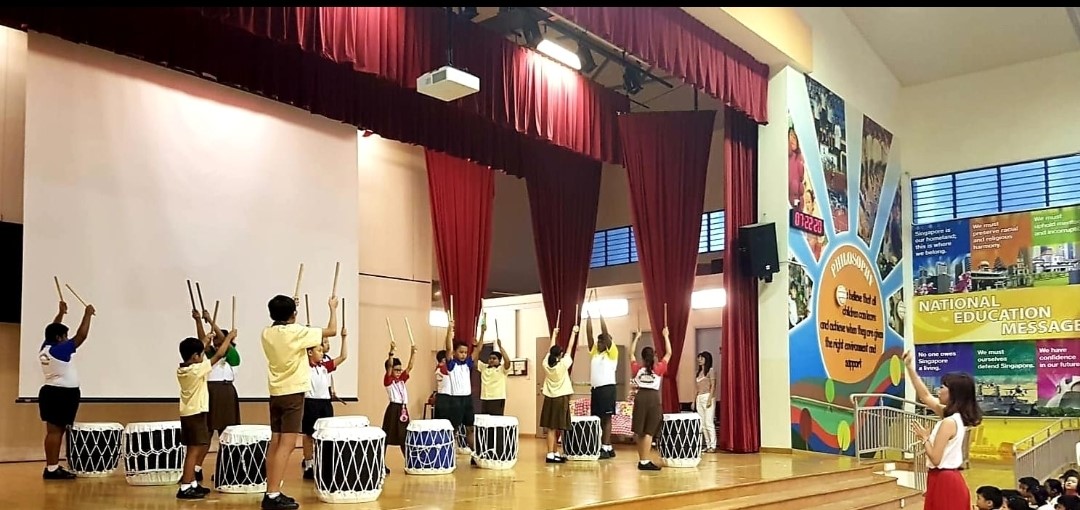 Drumming performance by pupils from BEES club for the Annual Prize Giving Day
Awards & Recognition - Celebrating Success
Good Progress Awards
STAR Pupil Award
Model Pupil Award
Well Done Card (Cards are sent to parents whose child has shown good improvement in behaviour and/or studies)
Collaboration with partners - Value-Added Partnership
1. Professional support are engaged from MOE Guidance Branch/ MSF/Vendors/Welfare Homes/Children Societies /Child Guidance Clinic/Family Service Centers /Police/Dyslexic Association of Singapore etc
2. Speakers from external organizations eg Dyslexic Association of Singapore are engaged to empower the staff, pupils and parents with knowledge and skills in the needs identified.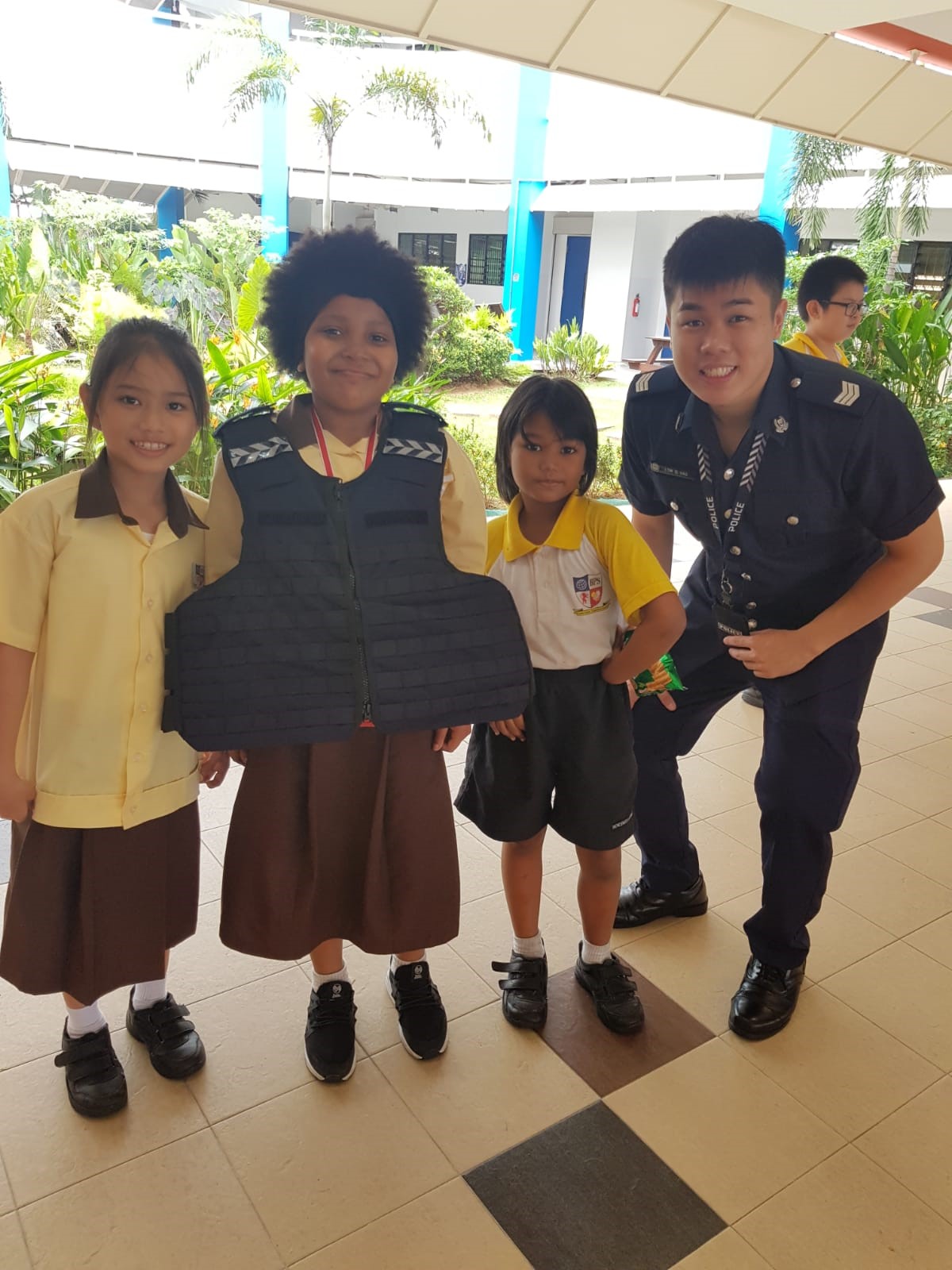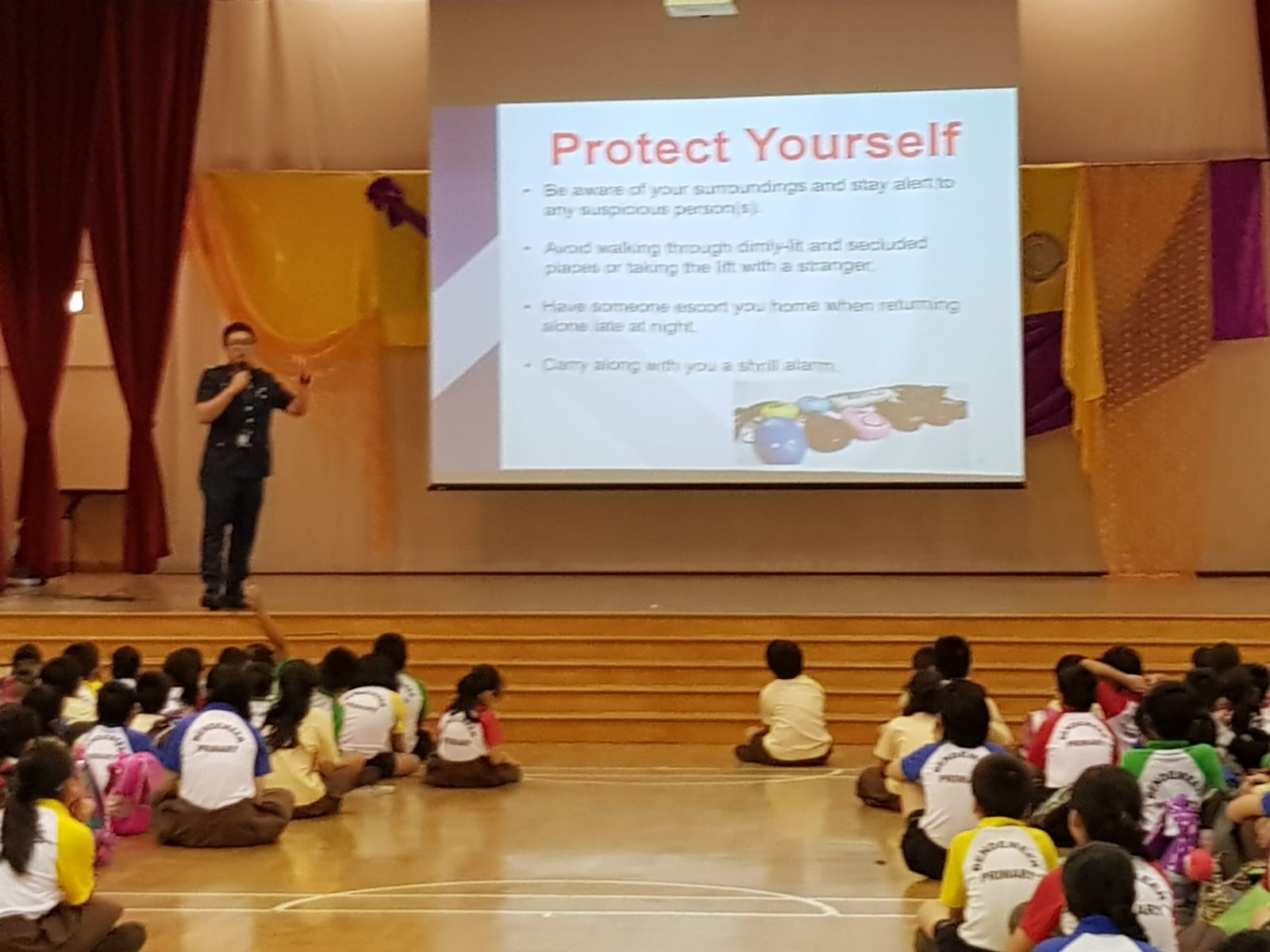 The Police give assembly talks and set up booths in school to promote road safety.